Part of the great experience of winning the 2021 Soon to be Famous Illinois Author Contest is that local libraries have reached out to me about events. It's so exciting. I. Love. Libraries. Seriously: free books to borrow, free internet, knowledgeable librarians.
I was invited to a panel at the New Lenox Library on November 13, 2021 from 1 pm – 3 pm to talk about self-publishing. How fun is that?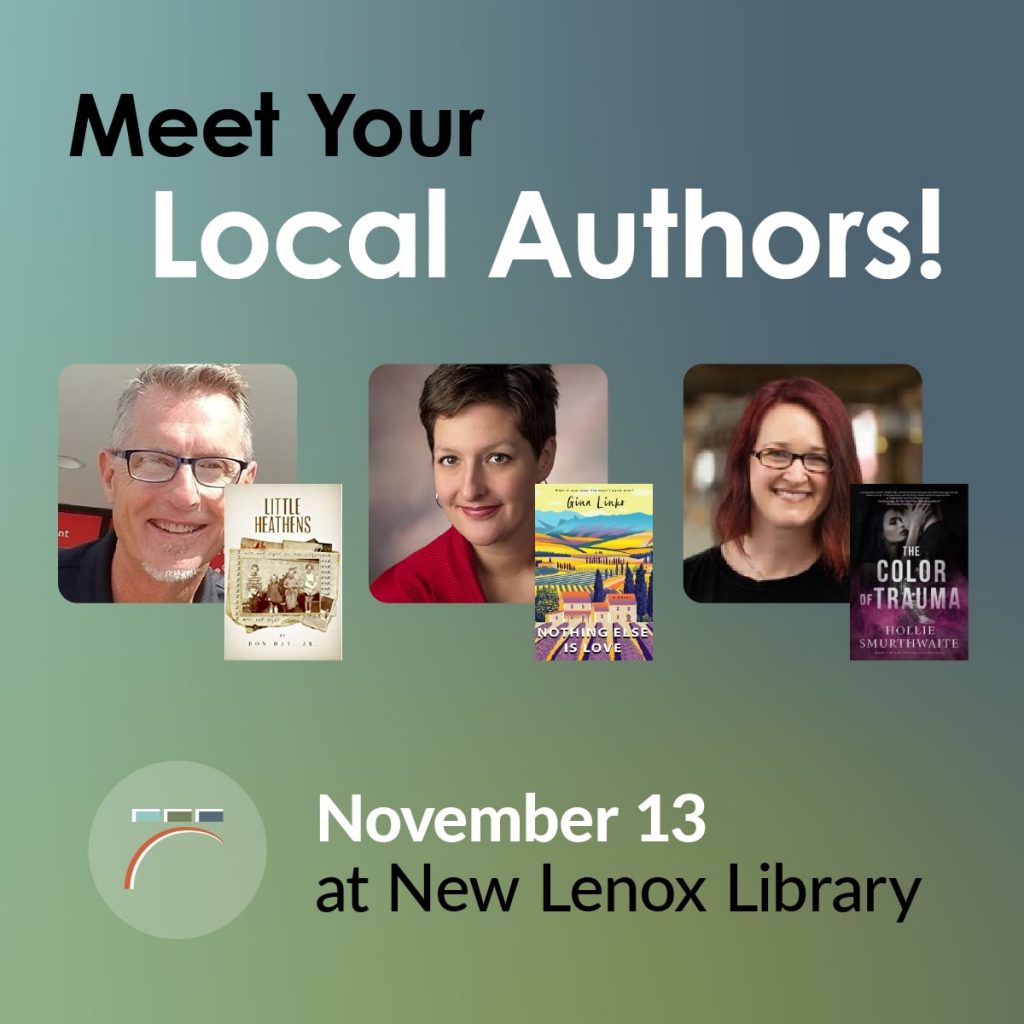 There's this thing writers have called Imposter Syndrome. It's pretty pervasive and usually chronic with some acute flair ups. I think it's particularly nasty in self-published authors. We published our own books, so are we really authors?
Yes, Hollie, I remind myself over and over again. I even won a contest and now people want me on panels. This sort of social proof is priceless to the delicate ego of this particular author, at least. I just wish it would last!
It's tough, even though I did all the work (and some work I didn't need to do or did repeatedly). Luckily, feeling like an imposter hasn't stopped my writing or even my talking about my writing. I just sort of wince inwardly and keep going.
Maybe I'll get to the place of confident professional eventually. In the meantime, I'm a fiction author, so I can totally fake it.