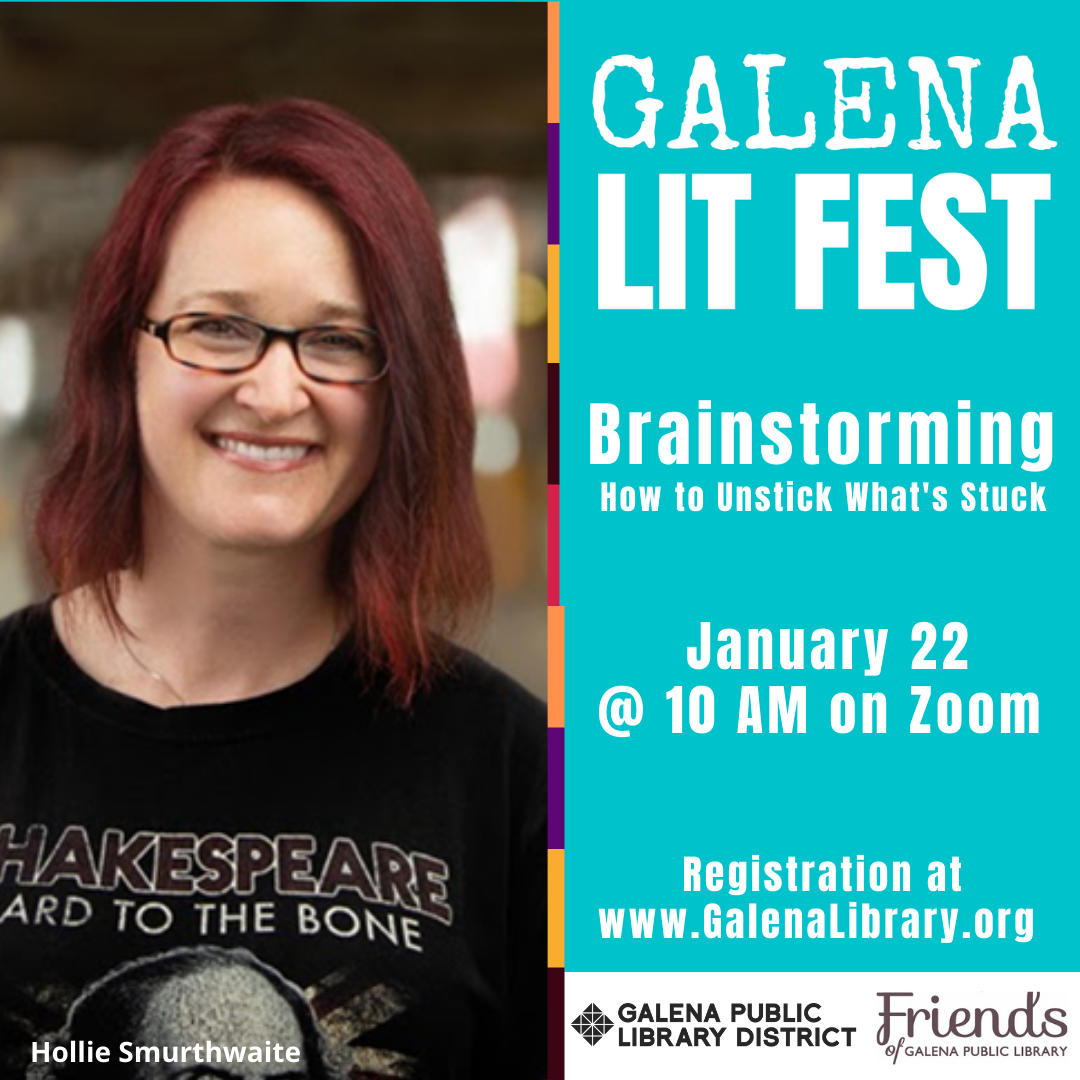 Galena LitFest: Brainstorming: How to Unstick What's Stuck
An inspired writer is an unstuck writer. Dig deep and find something that will spark creation and lead to a richer more unique story.
I'll be teaching a class on how to use brainstorming to enrich and unstick your writing.
Galena LitFest is sponsored by the Galena Public Library and the Friends of the Galena Public Library.